We're building latrines now in seven villages – more than we've ever worked in before at one time. One of them, Abuontem, is also the largest village we've worked with and has at least nine different religions – Catholic, Presbyterian, Pentecostal, Methodist, Anglican, Muslim, Church of Christ, Seventh Day Adventists and Traditional. The Chief is also the fetish priest.
Our Country Director is anxious to get the work in Abuontem started quickly, so as to get a good headstart before the rains come. At first progress was stalled because he couldn't find a mason, but luckily the local assemblyman has now found one in Pentem village, which isn't too far away.  So now it's all systems go.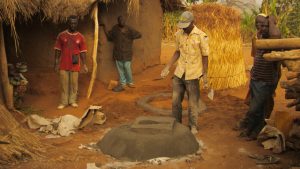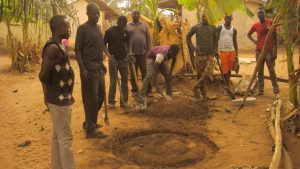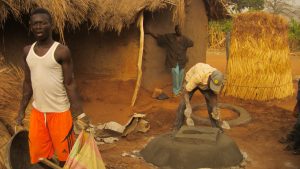 tem, which isn't too far away, so it's all systems go.