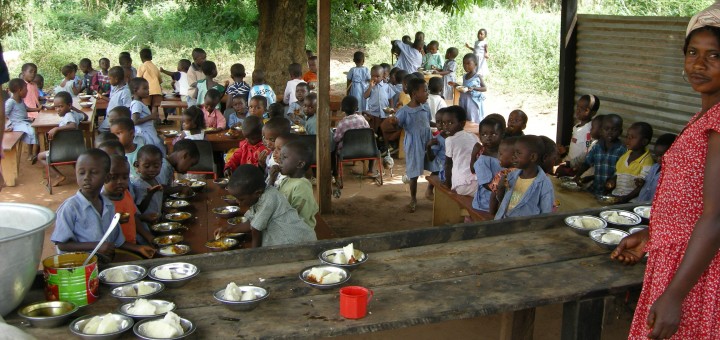 The Gyetiase clinic is also used to provide some primary health care, in particular care of the chronically sick such as people with HIV Aids and diabetes.  We hope soon to use it to train outreach health workers for neighbouring villages.  It is also the centre for a range of small projects run by volunteers, including:
free school breakfasts and dinners, accompanied by body mass index monitoring, for children under five;
mosquito nets for babies under two and their families;
a hardship fund for the very old or sick and newborn babies;
a ringworm eradication programme;
National Health Insurance.
This last is a scheme to buy five years National Health Insurance for children and their families.  Insurance covers doctors' visits and short-term medication which, in an area of high child mortality, can save many lives.
The aim is to provide a five year period when villages can build up a few savings without the fear of having to spend them on doctors' fees.  We also hope that sponsored families will come to prefer European medicine to traditional healers, and will buy their own insurance cover when the five years are over.
Ashanti Development is a local partner of the Alliance for Reproductive Health in a project called Evidence for Action (E4A) – an advocacy campaign funded by the Department of International Development.  The project aims to empower people to fight for their reproductive health rights and reduce deaths among newborn babies and their mothers.