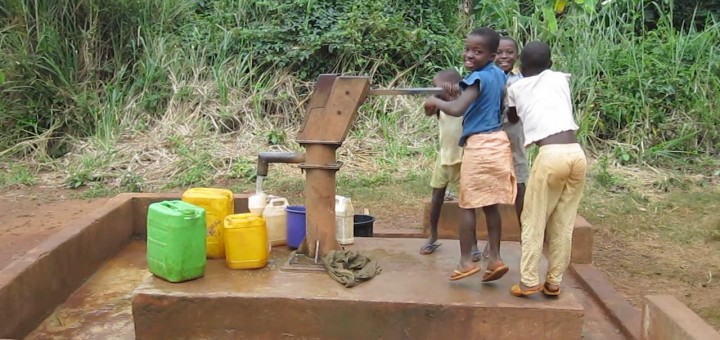 You can donate quickly and securely online using our BT MyDonate page.
You can also contact us directly to make a donation or set up a standing order, and tell us if you'd like your money to be treated as a general donation or to go any of the following projects. We'd be particularly grateful if you could Gift Aid your donation, thereby enabling us to reclaim the tax you've already paid on it.
to buy impregnated mosquito nets large enough to provide for a mother, father and three children:

£7

to set up a hardship fund for the sick and hungry of a village and to feed the village's malnourished babies:

£25 a month

to provide a loan and business training to enable a poor woman to set up a small business:

£45

to provide a year's free school meals for a toddler:

£70
to buy five years National Health Insurance cover for:
a child and the child's family. This would typically consist of about three adults and seven children or grandparents: £52 a year or £260 for five years, including Gift Aid
a child and immediate family, typically two adults and four children or grandparents: £33 a year or £165 for five years, including Gift Aid
two children and one parent: £15 a year or £75 for five years including Gift Aid
We promise that one hundred per cent of any money you give us will be spent on our projects and we won't use it to pay salaries to anyone except our staff in Ghana. And if you would like, we will send you periodic reports of how your money is being used and the difference it's making.